TEMPORARY CLOSURE DUE TO COVID-19
March 23 update: With the stay-at-home order issued by partnering health officials and local governments, we will be extending our temporary closure to April 24th in compliance.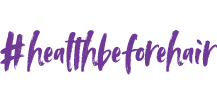 Unfortunately, this means we will be unable to service any appointments scheduled throughout that 30-day period. We will continue to monitor the situation, and we will comply with all orders given during this time. Once the order is lifted and we are able to return to business at Xiphium, we will reschedule and accommodate our guests to the best of our ability.
While our primary business is in providing services, there are ways to help during this time of crisis.
Online Shopping
If shopping for products on Aveda.com, please select Xiphium at the end of your checkout, just before you enter your payment.
Help Your Xiphium Team
If you would like to help your individual stylist or esthetician during this time, you can call to pre-pay for all or part of your next scheduled service!
Purchase a Gift Card
Another way to help is to prepay for gift cards to be held here and used at your next visit to our salon.
For every $50 gift card purchase, receive a bonus $10 certificate!
In this world of uncertainty, we appreciate your patience and understanding. We hope at the very least that times like these remind us that we are all in this together. We as a team appreciate your support now and always.
We hope to see your healthy, happy faces soon!